client
about My Smart Deco
Somfy is the world's largest manufacturer of motors and controls for home automation, with over $1 billion in global sales. The company owns several retail brands, with MySmartDeco serving the remote-controlled blinds and curtains systems market in the Netherlands.
MySmartDeco started as an offline brand, but in 2013 the management decided to expand into online commerce. Previously, the product complexity was seen as a barrier to transitioning the sales process to the online platform, but replacement and parts orders were gradually increasing (simplifying the customer journey) and the MySmartDeco team learned about the possibilities of the Magento eCommerce platform.
Maven verified that the vision of an online store with a consultative sales approach was attainable and was selected as the Magento development provider.
To meet the unique business needs of MySmartDeco, Maven used the PSD file provided to create a custom online store theme. Several bespoke extensions were also developed to enable multiple product filters by product features and colors, to dynamically update multi-product orders pricing with discount information, and to accommodate several types of order flow scenarios.
Administrative functionality was also integrated with stock keeping and fulfillment systems, automating most information exchange.
5 incoming requests
our clients have
protected their business
25+
The MySmartDeco website is both feature-rich and easy to navigate. Initially, online sales were modest, but visit quality was very high, indicating that customers were using it as a product research tool, resulting in more informed customers at the offline stores.
When MySmartDeco added a product line with the self-installation option for the main product category, online sales jumped and the ROI followed.
Visit website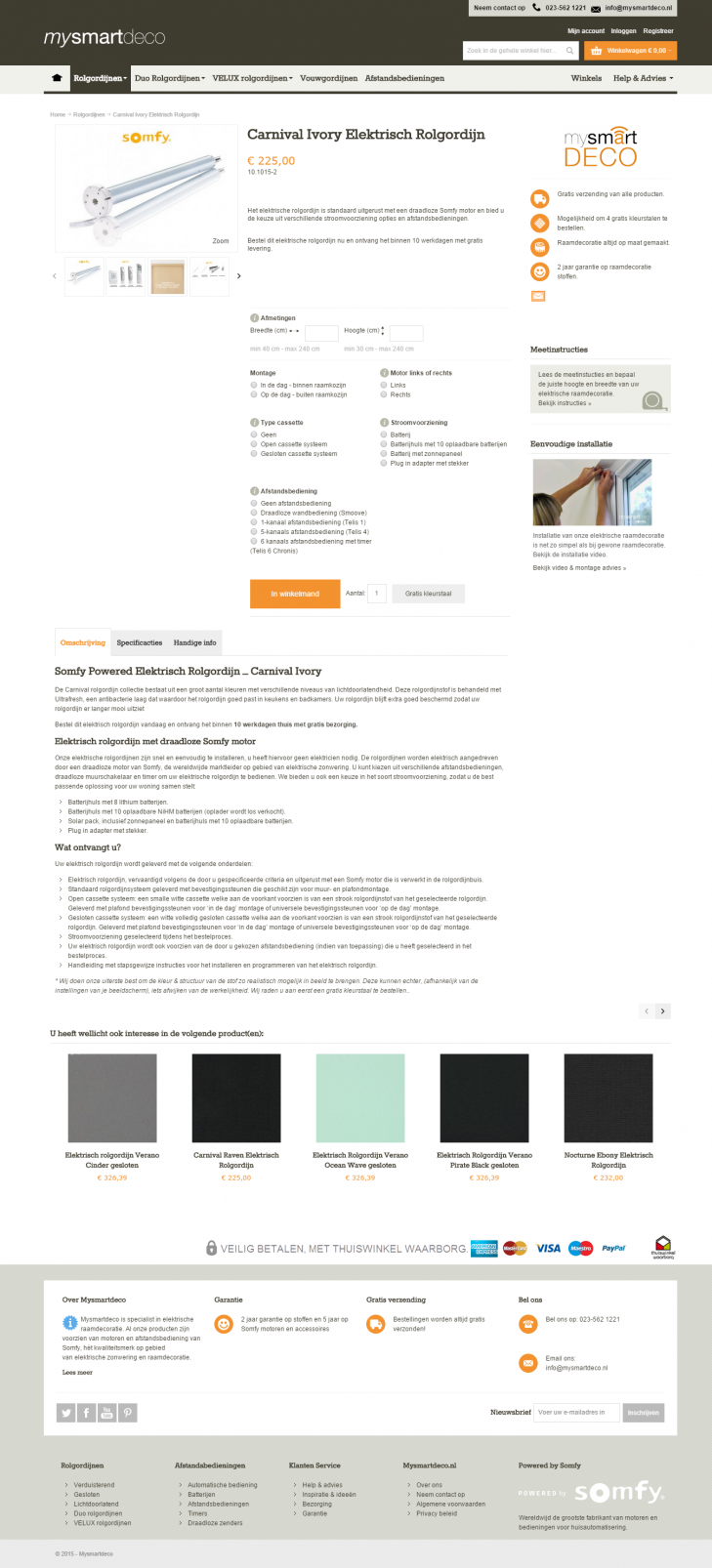 happy clients
testimonials
We Work with Amazing brands
our clients
Since 2010 we have helped 100+ customers, from startups and small businesses to bring their most cherished business ideas to life.
At the core of Maven are the developers with 15+ years in IT, who follow the latest digital trends and all the time improve their knowledge to deliver high-quality solutions to clients. We know how to design an effective business tool, as our key engineers were a part of the Magento Core platform team. But our technical expertise is much broader. We can build any kind of a system on the background of your business logic and your personal preferences.
share my idea