Must Have Extensions for Magento 2
Nowadays to gain high positions in e-commerce world you have to know all the instruments which can help you to get a decisive superiority over your competitors. In case you are one of Magento 2 users or plan on migrating to Magento 2, we have prepared the list of Magento 2 extensions that can turn out to be the keys to your business success.
There are several reasons why this very extension is so important, but the main one is its simplification of Checkout process. With Magestore One Step Checkout your customers will save their time during the checkout process, and you will save your clients. As in its previous version, there is no need to come back and forth in order to make some changes because all the checkout steps can be completed at once. There are many users who do not stand long checkout processes, and they are ready to quit even if there is a prodigious offer, that is why installation of this extension will increase chances to improve your sales results.
Magestore One Step Checkout uses Google Suggest, which can automatically fill in the information connected with the customer's address, like country and zip code, and even address itself. Magestore One Step Checkout covers more than 40 payment methods (Credit Card, PayPal, Moneybookers, SagePay, 2Checkout, Authorize.net, etc.). Speaking of the shipping, you can also offer your clients to choose delivery time which is more suitable for them.
Other options of this extension involve coupons applying/cancelling, signing up for newsletters, gift messages, gift wrap configurations and so on. However, you can set your information fields, choosing what is more appropriate for your online-store, and choose a suitable stylish page design.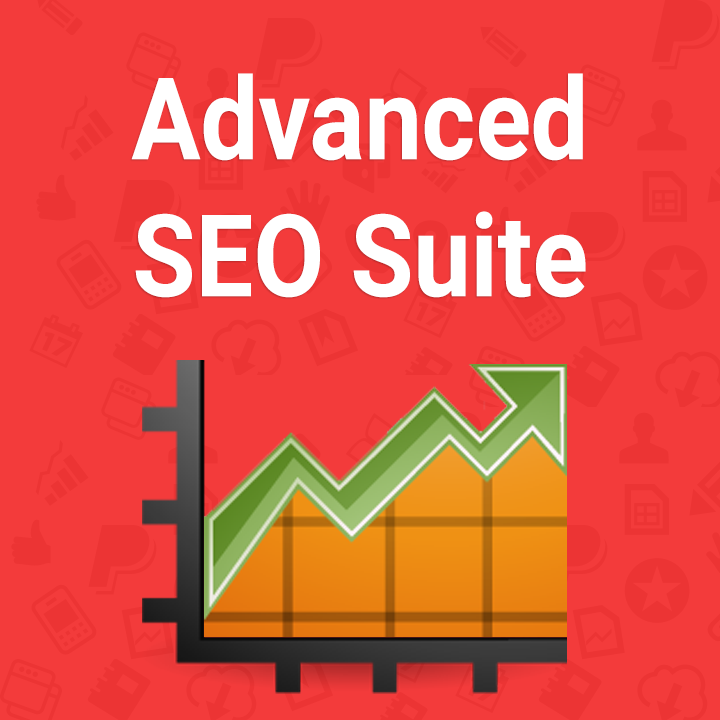 Striving for the acme of perfection of your online business you will spend much time looking for something to increase your positions in search engines, or you can just use Mirasvit Advanced SEO Suit and use the spare time more effectively. This extension helps you to automate most of SEO settings and get SEO page analysis instantly. With Mirasvit Advanced SEO Suit you will have no trouble in creating rewrite rules and advanced SEO templates. Besides, it will amp up a visibility of your online-shop and CTR, too!
Furthermore, Mirasvit Advanced SEO Suit offers a scrumptious configuration of store rich snippets involving description, image, product availability, category, payment and delivery methods, etc. This extension also allows configuring your sitemap, canonical URLs and cross-links for your online shops. In case you have some perplexing questions, don't be afraid to ask for help – Mirasvit always supports its clients.
To make sure your customers will enjoy the search process and you will get use of it, we advise you not to pass by Mirasvit Sphinx Search. We should acknowledge the fact that users prefer a quick and high-quality search and this extension will provide these options easily. Sphinx Search takes care of a store speed (over 500 queries/sec against 1,000,000 SKUs!) and relevant results. This extension includes searching by multiple content types and corrects typing errors automatically.
Sphinx Search can also boast of a nifty compatibility features which make it possible for users to use site search on any device. In addition to this, the number of goods your store offers doesn't affect the process anyhow and its installation process is real kid's stuff. Being a powerful tool this extension is an integral part of a tip-top online store which shows its customers how friendly you are and, consequently, improves your sales.
Needless to say that effective e-mail marketing plays an important role in e-commerce, and it's great when you make maximum use of it. Having purchase behavior information you can profit from it and let your rates grow. All you need is to get The Magento 2 Connector, developed and supported by Bronto, which will ease your work a lot. This extension imports the past-buying data covering products and order history details. Due to this you will be able to send personalized messages involving customers' preferences and create cross-channel marketing campaigns using Bronto. The Magento 2 Connector also has Coupon and Pop-up Managers which can be used rather sufficiently. As a result, your chances to get better sales rates will go up.
We can't but mention such extension as MageMonkey which is also devoted to simplify your work and boost your profit. It integrates well with MailChimp email marketing system and Mandrill Transactional Emails service and offers support for bulk import and export, interest groups and multiple lists. Together with MageMonkey you can develop a high e-mail marketing campaign increasing your online-store activity.
Looking for an instrument for a perfect and quick products search? Then why not to try Amasty Improved Layered Navigation? It has a great filter multi-select option which allows your clients to search your online-store catalogue in the most convenient for them way. This extension uses various values of the same filter covering product category, price range, brand and some other attributes. Besides, if your customers want to change their choice they can easily remove selected options and choose something different. Comparing this version to standard Magento 2 Layered Navigation, the improved one is more flexible and user-friendly. What we really appreciate is a possibility for users to specify all necessary filter settings on a single page and get their results instantly. Moreover, you will be offered 30-day money-back guarantee.
Make your customers' life easier – use Social login from Magestore. This extension provides logging in to your site using clients' social accounts such as Google, Twitter, Facebook and so on (up to 18 types of social accounts). Besides, for further security every customer can create a new password. On the whole, this instrument improves the site's usability because of its simplification option which is so much beloved by users.
Appreciate your customers for their loyalty using Reward Points + Referral program for Magento 2. Reward policy looks attractive for clients therefore this extension can help to grow your profit. Firstly, you can choose and create your own type of earning rules and choose actions for which your client will get a reward. Secondly, it's easy to control referrals and reward transactions or add points and change the point statuses. Thirdly, you can apply immediate social media sharing and inviting friends for points. Besides, at the same time all rewards history is completely simple and transparent.
This extension will provide you with such options as content editor, best SEO practices, content navigation and DISQUS integration which together will enable you to create and manage a necessary content. Its setup is aimed to satisfy your demands, therefore you will be able to choose options suitable namely for you. Use Blog as an instrument to communicate with your clients – share your news and listen to your customers' ideas, too.
For a quick products import or export you can use Magento 2 Custom Bulk Product Import + Export. It allows import/export of 25,000 items at once what is really impressive. You can apply this instrument to update existing price, quantity or any other data. This extension also includes instructions about how to setup a Magento site to do custom imports and all necessary codes and files for import process itself.
For those who prefer to get everything at once we offer to choose Magento 2 Extension Pack by aheadWorks. After purchasing this package you will get an access to all 12 aheadWorks Magento 2 extensions. You will also have almost a year of support (360 days) and free install service.
The pack is covering several main areas of e-commerce business. They are:
Sales and Marketing (Automatic Related Products, Follow Up Email and Gift Card)
Administration (Advanced Reports and RMA)
Content Management (Product Questions, Blog and Custom Static Blocks)
User Experience (Store Locator, Layered Navigation, AJAX Cart Pro and Social Login)
In a nutshell, the variety of Magento extensions is really wide and all of them have got something special for you to offer in order to make your business flourish.
If you have any questions about anything I've mentioned in this blog post or anything else related to Magento, please feel free to drop me a message via this form. I am on the team performing Magento migration for large Magento projects.
Need Help With Magento 2 Extensions?