Fashion E-Commerce Websites Are a Class of Their Own
Make no mistake: while beautiful and mesmerizing, fashion e-commerce is a brutally competitive online business. Standing out means knowing what your customers want and using several tools of the trade of both fashion and online commerce business.
We have developed every single detail for many Fashion e-commerce stores, therefore we know how they are different from other consumer retail with features like:
Stylish and visually appealing images
Immersive and interactive experiences
Attentive service features
Presentation is Everything
Fashion shoppers are looking for ideas that could make them look and feel better. Well, not just better but awesome. This requires that all photos and pictures are flattering, clear, and informative. Especially when selling fashion online, there should be multiple photos of each item from all angles (back and front). Moreover, a zoom feature should also be involved on the page for clear viewing. It is a good idea to have just one picture on the main catalog of the online store, but once a product is selected, the prospective customer must be able to view some more pictures.
What do fashion shoppers look for when shopping online?
We know what Fashion Shoppers want and expect:
To look better
To look unique
To be admired
How is Fashion Ecommerce Different from Any Other Online Commerce?
Fashion shoppers expect to be seduced by the beauty of your website and collections. This is why retailers stir emotions with stunning high-quality and high-resolution visuals. Design, usability, content, and customization all require significant attention for your store to deliver a rich, immersive and intuitive online experience. Besides that, other challenges in the fashion industry like inventory and complexity of the product catalog should be resolved to achieve success.
What are the Main Challenges with Collections?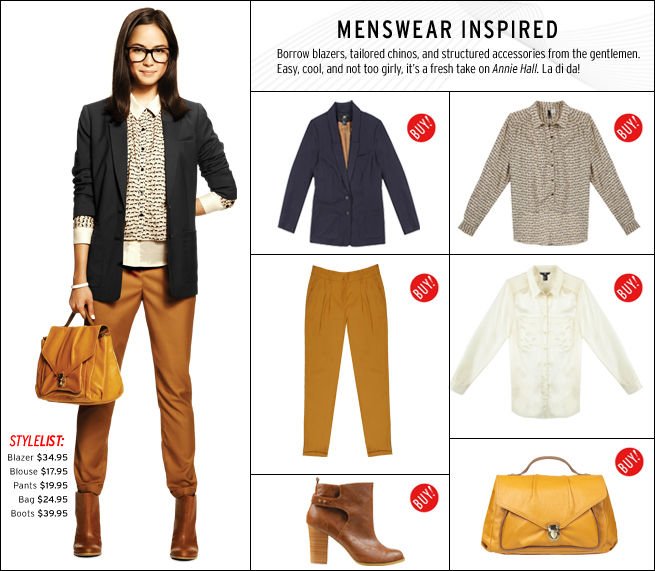 Pre-orders, capsule collections, end-of-season merchandise, out-of-season – product cycles in fashion are many and time windows short. Showcasing, spotlights for "the look" of the moment, paid marketing, and marketing automation help balance customer interest and inventory levels.
What devices will my customers use?
Increasingly, mobile ones. In 2019, smartphones and tablets take a huge part in all online retail sales. The future looks even more mobile and multi-device. To cater to mobile users, make your store pages narrower, longer, and easier to browse on a mobile phone or a tablet.
Where And for What Do Shoppers use Mobile Phones?
Mobile phones are great for product sharing and browsing, but not (yet) ideal for making purchases: screens are smaller, typing isn't very convenient and the Internet connection can be spotty – especially for the shoppers on-the-go. Shopping apps, mobile-only website versions, and responsive websites mitigate these problems by presenting cleaner storefronts, storing account information, making adding favorites to wishlists easy, allowing users to minimize typing, and notifying shoppers of specials in physical stores nearby.
What is the Typical Conversion Rate in E-Commerce and How do Fashion Stores Improve It?
Conversion rates in fashion range from 1.85% to 2.4% and vary extensively based on product complexity, sales value, checkout ease, market niche, etc. Improving the conversion rate is a long-term process and a constant challenge, where understanding buying journeys (right customers engaging at the right point in their buying cycle) and tracking profitability in detail are key. The first step is to experiment with offering free delivery and free returns, as well as promoting this prominently on the site.
How do online stores minimize returns?
Online fashion and apparel retailers often see return rates of 20% to 40%, with the poor fit as the number one reason. Free returns are great for customers, but, unfortunately, increase costs and management complexity. Availability of extensive customer reviews and innovative product visualization tools like virtual fitting rooms and fit guides with recommendations based on body weight and body shape can reduce returns by up to 50%.
How Can Brands Convince Shoppers to Buy?
As the competition increases and quality becomes ubiquitous, customers' expectations rise. Shoppers expect to be mesmerized – but once they are, checkout must be fast and easy. A fashion store's must-have features, therefore, are:
Well-defined and comprehensive product categories that allow visual product search
Intricate product details on fabrics, treatments, fits and accessories
Many fast-changing SKUs with high-resolution product images
Store experience customization (viewing history, etc.)
Unique and frequently changing marketing messages
Similar product suggestions
Secure payment assurance
Uncluttered checkout
Essential Fashion Commerce Tools

We know the tools and techniques that Fashion Store owners use to increase sales:
Shopper Analytics and Segmentation
E-mail marketing
Customer Loyalty Programs
Lookbooks and Shop-the-Look
Intelligent promotional banners within product and category pages
ERP integration
Sell on Amazon Marketplace, eBay, Google Market, Yahoo Shops, Facebook…
The use of at least several marketing tools at the same time is a must for generating traffic and increasing conversion: video product demos increase sales 6% to 30%, marketing automation increases traffic, loyalty programs increase purchase frequency and can mobilize viral campaigns on social media.
How can store owners provide a personalized shopping experience?
The 80/20 Rule also applies to fashion e-commerce: 20% of the brand advocates will be responsible for generating at least 80% of the profits. Identifying and nurturing these customers is key to growing the business, and this task is simplified with the setup and use of Analytics (
Google Analytics
) and Segmentation (
Oro CRM
) tools.
How do fashion retailers adjust product prices without tarnishing brand reputation?
Discounts chip away at the brand image and make customers less willing to pay the list price, so overusing discounting can easily backfire. By segmenting your customers and designing personalized campaigns to price-sensitive shoppers, store owners can both sell excess inventory and maintain exclusivity. Explore personalizing email campaigns – and benefit from high open and click-through rates are in fashion retail with Segmentation and Email Marketing (
Bronto
,
Mailchimp
) tools.
How to achieve customer loyalty and increase repeat purchases?
Customers you already have and referred customers are your most valuable asset. Consider rewarding increases in purchase frequency and lower customer acquisition costs by launching a customer loyalty rewards program (
Smile.io
).
How can I make sure that my marketing programs have a positive ROI?
Marketing automation in e-commerce has to be not only data-driven but allows evaluating multiple channels on the same scale. Make sure to research and implement a marketing automation program that not only evaluates your campaign performance but also suggests ways how you can improve it. We recommend using
Bronto
or a similar tool.
Why Use Magento for Fashion Ecommerce
Two main reasons are that Magento is:
#1 in e-commerce
#1 in fashion retail
What's the Real Value of Magento?
The top Magento advantages are the following:
Allows creating the most customizable and professional e-commerce stores
Open-source framework with a large feature extension ecosystem
An extensive functional toolset for store owners
Well-organized architecture that integrates well with third party systems
How Much Does a Magento store typically cost?
The basic Magento (Community Edition) software is free to use, and the cost of creating a fully-functioning store depends on:
The cost of design collateral
Functional customization and integration with 3rd party systems
Number of products listed
Peak website traffic expected (defines server hosting cost)
Turnkey professionally developed Magento stores start from $10,000 with the cost heavily dependent on the extent of upgrades and customizations.