Let's skip an introduction where I describe what is omnichannel and why it is so important. It's obvious that such an approach became a huge trend, and it is a matter of time when your business will implement it. In this blog post, I want to uncover weaknesses and typical mistakes when shaping an omnichannel eCommerce experience to help you consider things before it would go wrong.
Speed
In the era of technological progress, the word omnichannel automatically implies that you're using a personalized approach to your customers. No compromise. It means that you are implementing chatbots, messengers, SMS, voice calls with your platforms and they demonstrate a smooth performance. Forever-silent live chats or messengers are taboo things.
The deeper we dive into personalization, the more demanding your customer is. If you are showing your presence and willingness to help using the tools mentioned above, do this in real, don't pretend. Otherwise, you'll lose the attention and what's worse – the trust of your customer before he finds out how cool your brand is.
Customers still complain about the slow speed of the shopping process. It means that:
Certain online stores do not "pamper" their customers with lightning-fast page load speed (neither on desktop nor on mobile devices ). Usually, with proper analytics, it's very easy to track high bounce rates and losses in profit. But it's sad that even this kind of data doesn't usually motivate merchants to remarketing ).
Metrics
Probably, the weakest point of omnichannel strategy nowadays (and probably has always been). The thing is that it's not that easy to track the activity of the shopper through the customer journey in your omnichannel strategy. It's not at all complicated to track the customer's journey online if you use Google Analytics and other tracking attributes. But it's a completely different thing offline. One of the options is to ask a customer to enter his profile via the brand's app. The worthiest option for a brand is to develop a PWA. It's super-fast and secure.
No doubt, that it's very good for the brand to provide multiple touchpoints for the customer. But don't forget to set correct KPI's for all those channels you use. One more thing becomes quite certain: every merchant should provide unity, coherence, and consistency between the channels (For example, the prices should be the same through the channels).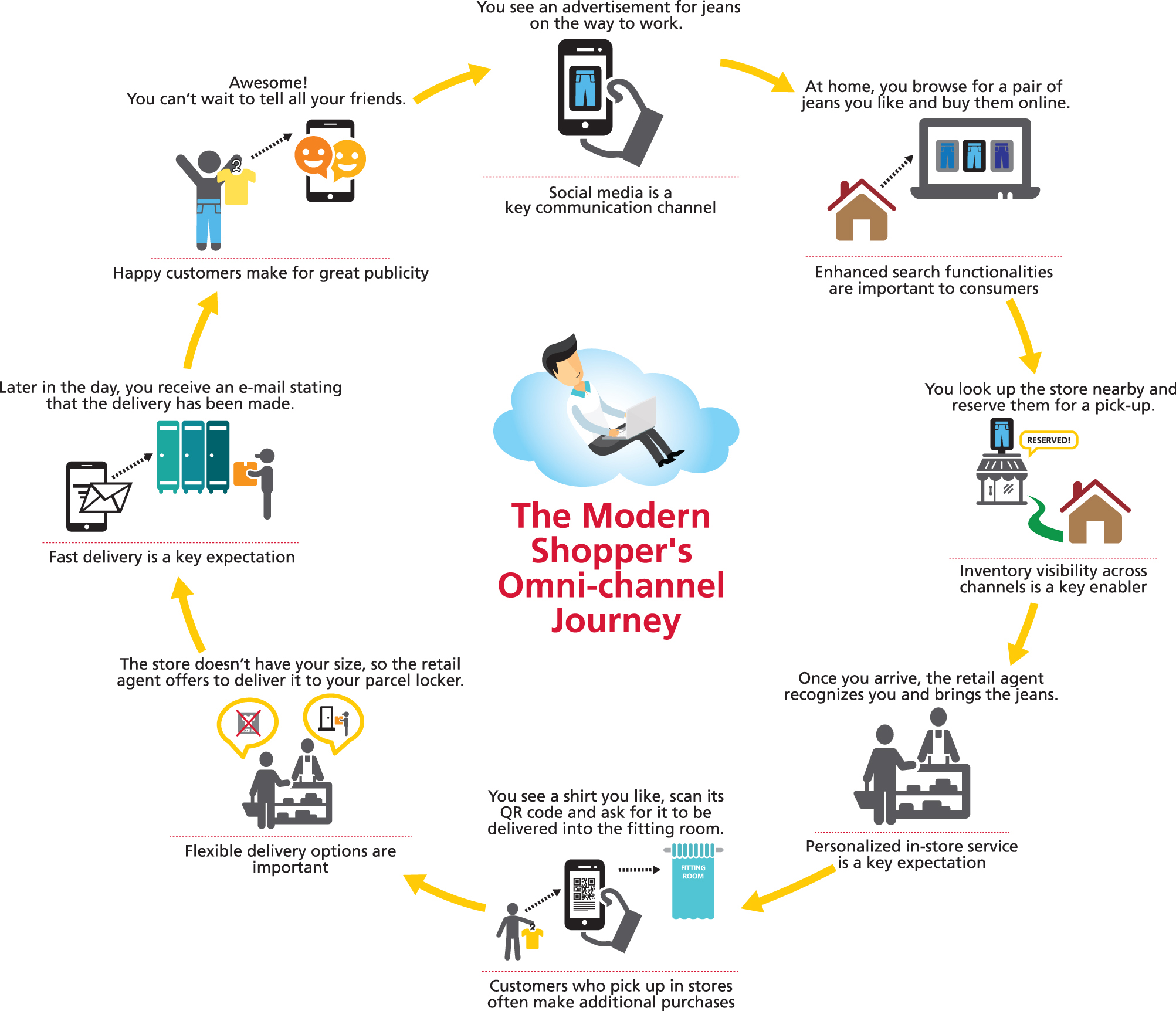 The truth about the real omnichannel experience in eCommerce
You should know in advance, that creation of a multi-channel experience for your customers requires considerable investments.
Imagine the situation: you are striving to provide an omnichannel approach in your eCommerce business. People love visiting your brick-and-mortar stores, but you don't know how to track their activity, frequency of their purchases and their tastes after all. Consequently, you're losing lots of valuable info about your target audience. Probably, you're even losing some of them forever.
A minute ago you have seen such words: "the worthiest option for a brand is to develop a PWA (Progressive Web Application). But most probably, you haven't paid much attention to that, have you? So, how are you going to build a multi-channel experience for your customers without a fast app? PWA is a missing element in your omnichannel strategy. If you still doubt, I'll give you a small insight: Starbucks, Uber, Forbes, Lancome, Twitter, Pinterest, Virgin America have already discovered how vital it is – to provide their customers with a smooth and speedy experience. The list is much longer as you may guess.
Now, imagine that you have an app at last. What kind of advantages do you get:
Information on how many times a certain customer visits your store
A huge chance not to lose the customer if something is out of stock (as you can organize a next-day-delivery, if possible).
Perfect insights for building loyalty programs and special offers, depending on the preferences of your customers
A great opportunity to increase the customer LTV
And here's how you can manage automation for your eCommerce business online.
Let's sum up
It may take some time before you create a decent omnichannel strategy and implement it. But it's worth it. And in case you don't, there is still a no-escape situation for all merchants. What I mean is that a modern customer wants a personalized approach, as well as a quick and simple shopping experience. Like the one each of us experiences when buying via Instagram (which is a PWA as well, if you didn't know).
Remember that there are different buyer personas and each of them has its own peculiarities. Despite the variety of them, every customer adores when brands exceed their expectations. For example, when the delivery is mega quick (like on the same day) or the seller presents the customers with compliment cards or special free gifts. It's not a frequent thing, but as the competition is rough, brands try to be creative in their approaches. When they do this, they win.
I wish you inspiration for making good decisions and growth to your business.