Every fall we witness one and the same picture, that is a Black Friday shopping spree is back all around the globe. Forbes expects the day's sales to skyrocket above $3B this year, being bigger than ever. But even more thrilling are the expectations that precede the holiday season. People keep on scouring the Internet and other various sources in attempts to stumble upon a special discount sale or a giveaway offer so that they can grab the best bargains.
It's not only customers who are longing anxiously for this event to come. Both brick-and-mortar and online shop owners are now making plans and building strategies on how to attract a larger pool of customers and generate more revenue.
Here are several tips on how to revamp your web store in order to get a more customer-appealing look and cash in on the upcoming e-shopping jamboree.
1. Hindsight is 20/20
If you don't feel like kicking yourself afterwards, make sure you deliberately analyze own past experience and consider the eCommerce giants' takeaways and key findings on the matter. It will help not to rush into taking unadvised decisions and you can clearly see what is right to prioritize.
Make use of recent research and statistical data to be able to measure and allocate your resources. For instance, you can glean valuable insights from a Mastercard 2017 survey revealing new e-buying trends, popular products, the average online shopping frequency and cross-border eCommerce opportunities.

2. Understand and Empathize with Your Target Audience
Whether you are a mass merchandiser running an online full-line store, or a category killer specializing in specific products – identify your target audience before you come up with holiday offers. Keep in mind, however, it's going to be tough and tricky this day, since Black Friday e-shoppers are mostly not your regular year-over-year customers. According to a recent study, 92% of holiday shoppers will go online to either research or purchase gifts this season. So get ready to give them what they scout for.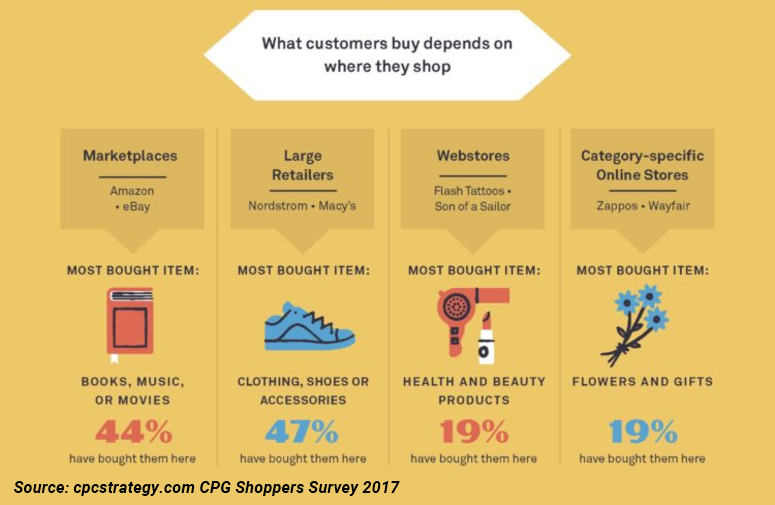 Moreover, holiday buys are usually done on the spur of the moment. A recent British research has proved it, exposing that the weirdest things ordered online spontaneously last year were a castle for a pet cat, a furry rabbit, £120 worth of cheese and a 100-pack of condoms.
So try to discover who your website visitors are, study their buying behavior and what impulse purchases they are likely to make during Black Friday shopping time. You can save a whooping sum of money on advertising and promoting, if you know what drives and motivates these holiday comers.
For example, knowing the fact that 67% of Millennials and 56% of Gen Xers prefer shopping online rather than in-store, you will definitely double down on them, not on Baby Boomers or Seniors. Or you can take notes from a gender-based research indicating the key buying reasons (KBRs) of men and women.

3. A Pressure Test for Your Online Business
Although you can make a fortune this day, it's not all sunshine and roses for online business. Get fully prepared with two key factors that determine further Black Friday success, namely ensuring steadfast operation of your web store and having enough customer service headcount to handle holiday time overload.
Ensure your website stability. A lot of holiday visitors to your site may invoke peak traffic loads and bursts – at holiday season 86% of companies experienced 1 or more episodes of downtime over the last few years.
For instance, in 2016, leading Swiss web stores collapsed under a rush of customers, thereby losing big profit.
Even the eCommerce bigshots, like Amazon, Newegg, Victoria's Secret, Walmart, Macy's are vulnerable and have experienced a great deal of glitches, outages and other falters. The commonplace holiday issues caused by traffic spikes are slow page load time and access hiccups. In some cases, eshoppers have troubles while adding items to their virtual carts.
As eCommerce experts state, going dark on such big days like Black Friday or Cyber Monday may cost online businesses billions of dollars alongside with a decrease of customer trust.
To avoid such a loss of service, professionals analyze site performance and reliability, update security patches, do system tests and checks. So not to become yet another victim of distributed denial-of-service (DDoS) attacks, traffic overloads and other problems, you have to speed up page load time, to keep your data clean, streamline the overall website functionality and harness the power of integrated digital eCommerce solutions well ahead of time.
Beef up your customer support service. You should mark well that lead conversion is your ultimate business goal, especially during holiday season when way more leads coming into a pipeline. As the last year's figures show, there was a 60% boost of total holiday traffic for e-tailers with no signs of slowing ahead.
To cope with an increased number of visitors, your customer support team must work hard 24/7. Make them understand Black Friday is the hottest period and all the lead channels must work like a charm to drive positive customer experience. Test your bandwidth and fix issues, if any, of your web live chat, IP-telephony, land phone lines and keep an attentive eye on emails, and comments in social media.
Do your best to make customers happy and exceed their holiday expectations, for the stats say that 59% of Americans, that is 3 in 5, would try a new brand or company for a better service experience.
Remember that bad news about poor customer support service reaches more than twice as many prospects as thanks for positive customer experience.

4. Offer Flat and Competitive Prices
Any e-tailer should bear in mind that customers evolve and even on Black Friday they will stay picky, nosing only for the best deals in terms of price and quality. So forget about hidden costs and rip-off surcharges on this day. Instead, why won't you pull fair prices and steep discounts out of your holiday bag to attract more leads to your web store and get them away from competitors? Empower your holiday offers with a free shipping option to even multiply the positive effect.
5. Deploy Omnichannel Customer Engagement Campaign
Spread your value across various digital channels far way earlier than Black Friday's eve. Not to effortlessly waste money, zero in just on those, which can strike real gold for your online business.
Salesforce last year's holiday figures speak volumes of the mobile usage popularity – smartphones accounted for 37% of orders and 56% of traffic. So think about strengthening your web responsive design and cross-platform compatibility. There'll be a perfect finishing touch to your successful Black Friday campaign.