Digital innovations, social media and mobile technologies have baked absolutely new Millennial generations of b2b shoppers.The latest research shows that 73% of Millennials are involved in B2B purchase, and one-third of them are actually the only decision-maker in their company.
Today b2b consumer journey is armed with real time product information, AI, VR and big data. Put simply, the buying process becomes more complex than ever before. Demand Gen Report found that one of three B2B buyers work with larger internal teams during the buying process.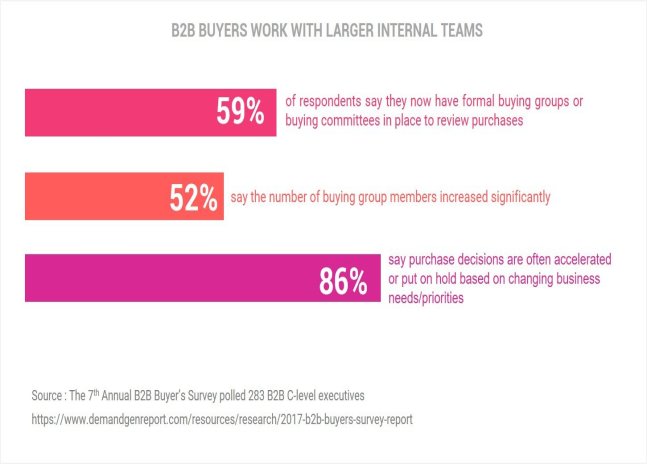 The understanding of Millennials' buyer behavior and the factors affecting it can provide B2B retailers with an opportunity to strengthen sales outreach and succeed across the buyer's lifecycle.
How Millennials Engage in the B2B Sales Process
Millennials are high-social and hyper-connected generation, and all purchase decision about product or services they make based on digital presence. Providing true and accessible information about your company in all digital channels is crucial at this stage.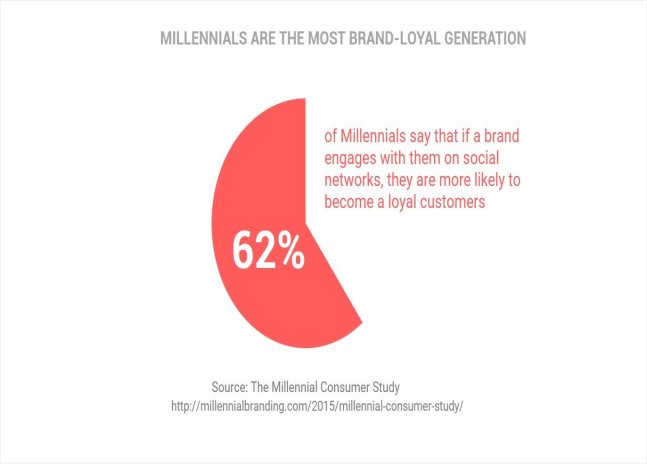 B2B buyers spend more and more time on the independent research, collect information from colleges, third-party reviews and references on eCommerce websites.That's why you need to proof your work and experience. The best recipe to attract more b2b buyers is to show real results with real customers such as video testimonials, whitepapers and customer success stories.
Remember that data is a key ingredient in Millennials' decision making process: the more data you will provide about products and services the quicker decision buyer will make.
How to Satisfy Self-Educated Buyers
Consumers are now as much as 57% of the way through the buying process before they're even willing to engage with you.
In this scenario millennials do not want to listen to simple sales pitch, they are eager to work with particular supplier who understand their pain points and industry specifics.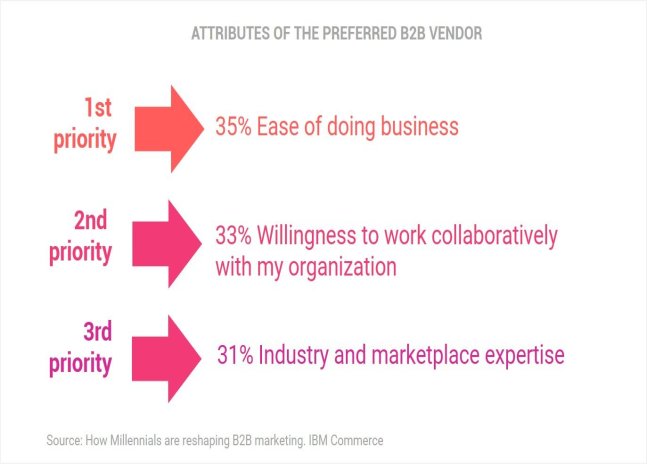 To be successful with a self-educated consumer your need to specify the "buying signals":
understand when and where a lead comes
where the buyers are in the customer decision journey
demographic data
what prospects were looking through your website
what content they shared in social media
Deep understanding of such "buying signals" can help you to tailor the sales process according to the target audience needs.
The marketing automation tools will be salvation in determining "buying signals" and creating a buyer profile, that's why sales and marketing automation must be an essential part of every eCommerce strategy.
Millennials I-want-to-buy moments: Why Shopping Never Sleeps
During a research process Millennials seek retailers at their own opinion and compare it with information from a seller. But once they have gathered all the relevance information, b2b buyers prefer to keep communication with a supplier quick, easy and digital.
Slow response is the biggest frustration for Millennials, even bigger than prices. According to Desk.com 25% of b2b customers expect to get response within 10 mins after reaching out for a seller.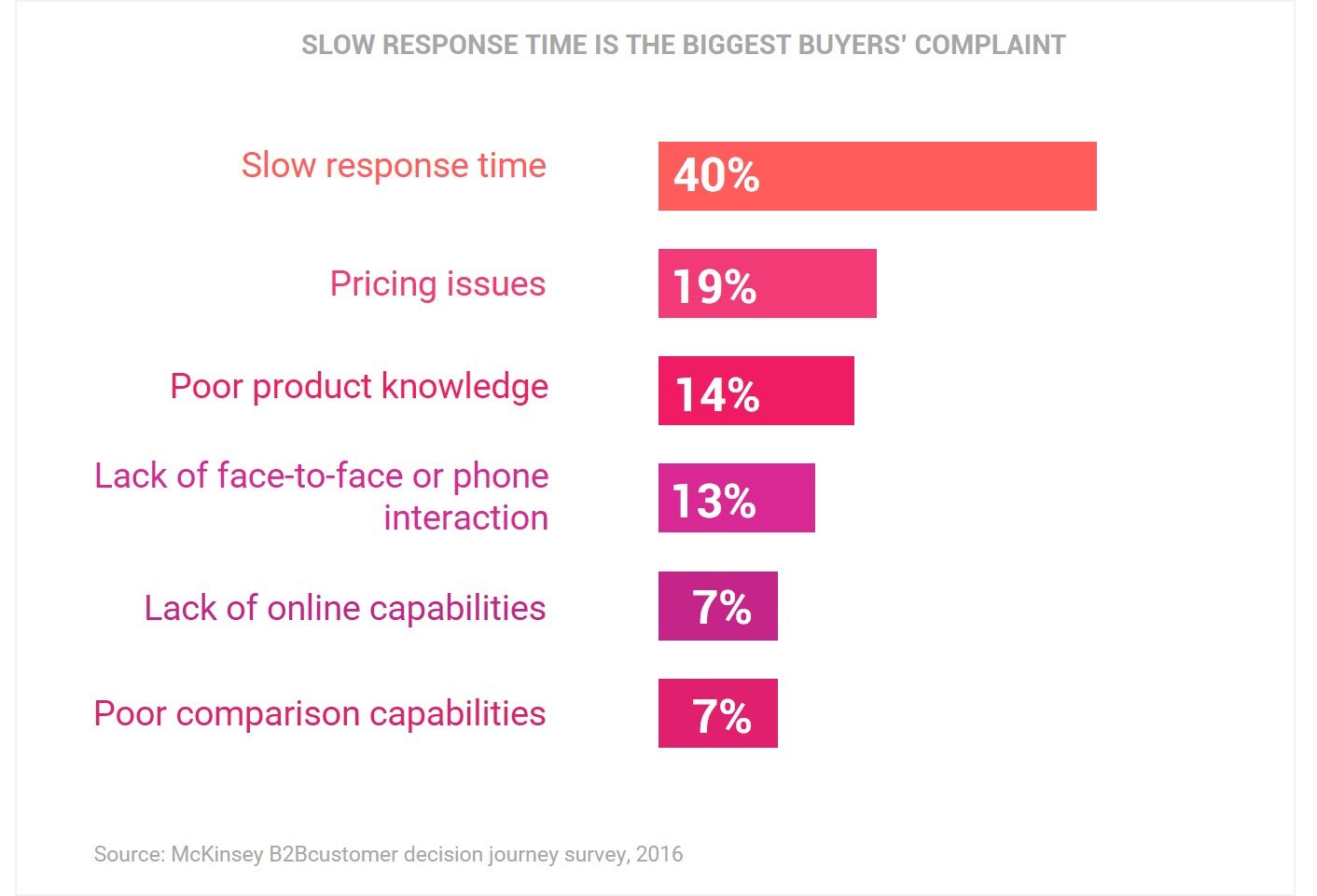 Millennials spend 3.5 more than overall usual time in messaging apps. You should involve as many online channels in communication as possible. It can be Slack, Skype, SMS, WhatsApp or Facebook Messenger. Real-time communication through any device is a must-have trend for today b2b sellers.
Survival Plan in the New Era for B2B Purchasers
So if you want to gain success on Millennials market, your company need to operate on new customer level. Just ask yourself the next questions:
Does your company deliver relevant content across all digital channels?
How deep are the insights sales reps provide about your products ?
Is your eCommerce store available on any mobile device?
How do you collect and track buyer data ?
Is your online shop integrated with sales and marketing automation tools ?
Do your provide personal touch for every customer ?
How many channels do you use for communication with a b2b buyer?
Contact us and discover more about all integration options for your business!