No doubt, email marketing is no longer a super secret tactic, used only by the most innovative online retailers. Today, emails have become a default way to connect with consumers.
89% of marketers say that email marketing is their main channel for products promotion. And this is 5x more effective method than Facebook or Instagram when it comes to sales.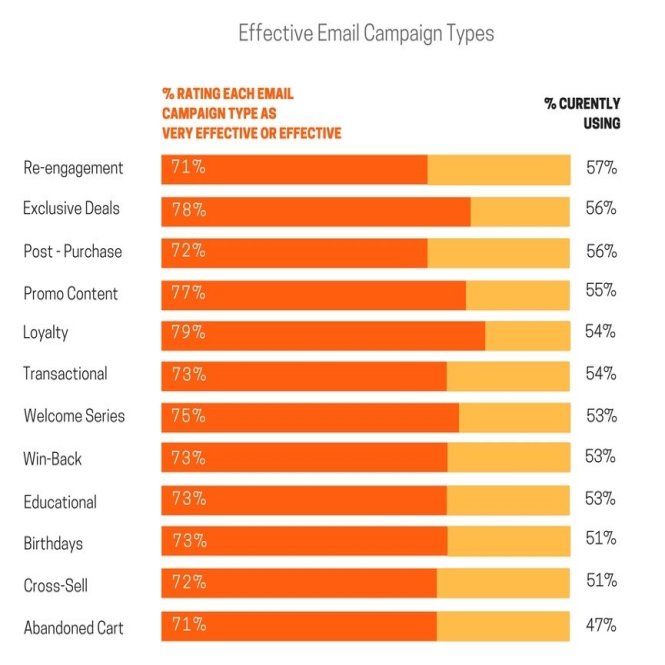 The main problems of many online stores include spam emails of bulk simple newsletters, lack of automation and poorly configured workflow.
We've analyzed more than 200 eCommerce stores and their emails workflows in order to outline the most successful cases and practices.
1.First Impression Matter – Welcome Emails Campaign
The statement "You only have one chance to make a first impression" is true in many situation, from social life to your eCommerce business. For many companies, welcome emails are an ideal method to make first impression unforgettable. Welcome email series have a much higher read rate (more than 34%) than an average email campaign.
According to the results of our clients, we identified that series of welcome emails is more effective than a single email.
Just take a look at the dashboard one of our customer, an online retailer of developmental childrens' toys in the US. The company has about 10,600 new subscribers, and a single welcome email generated only 183 orders. After implementing a welcome series, they boosted the number of orders by 37% and resulted with 250 orders.


Welcome Series Emails Scenario
#Email1 – Start with a simple "Hi"
Best Time: Send immediately after someone subscribes to the newsletters or creates an account
Subscribers, that receive a welcome note, show 33% more long-term brand engagement.
Do not forget:
Whole Foods – "Welcome email#1"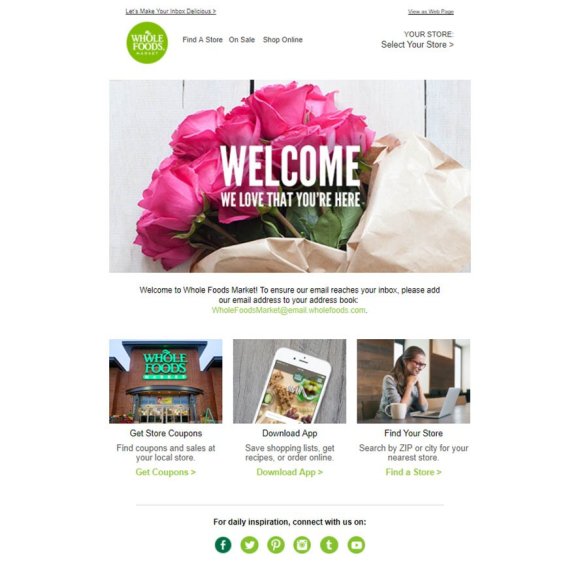 #Email2 – Reward new customers
Best Time: Send it in 3 days after the Email1
Second welcome email will help you to attract customers who have not made purchase after the first email. You can easily continue the communication with them by sending a " Welcome Gift", such as a coupon code or a discount for new subscribers.
IKEA – " Welcome Gift"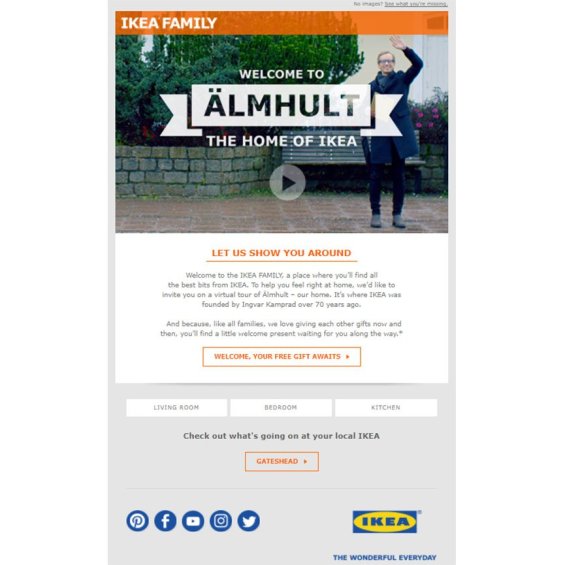 #Email3 – Drive customers back
Best Time: Send it in 7 days after the registration
Such type of welcome emails will encourage subscribers to revisit your store. So, that's what you can offer them in the last email from welcome series:
VIP access to product lines / Best selling products
Educational Content
Invitation to become followers on social media
Michael Kors -"Educational Content"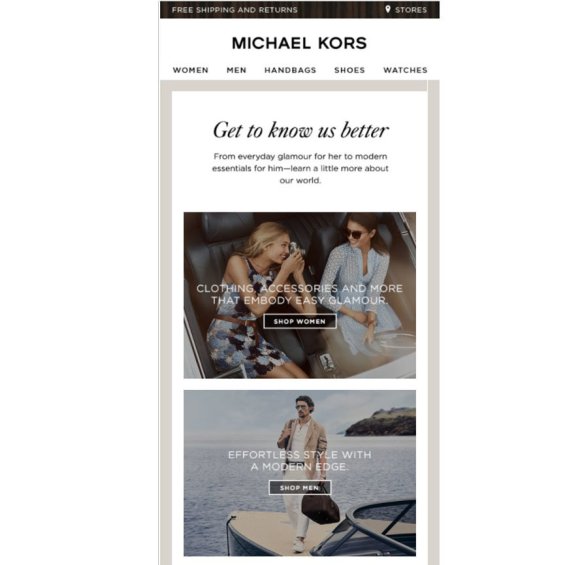 2. Evoke Your Revenue – Abandonment Cart Email Series
The latest eCommerce statistics shows that 69% of online shopping carts are abandoned. So, that's why it's crucial to have a well-tuned cart abandonment email series.
Instead of default email, that automatically will be sent via a platform, we recommend to create custom abandonment cart emails with a targeted offer.
Abandonment Cart Emails Scenario
#Email1 – A Gentle Reminder
Best time: Send reminder email one hour after the abandoned cart
So, you're having the only one hour to win your customer back. Do not try to offer discounts in your first email. Do not try to sell, but try to help. You need to understand the reason why a customer has changed his mind. Maybe, because the process was too long? Did he (or she) has technical issues with the website or payment process?
MotherCare – "Reminder Letter"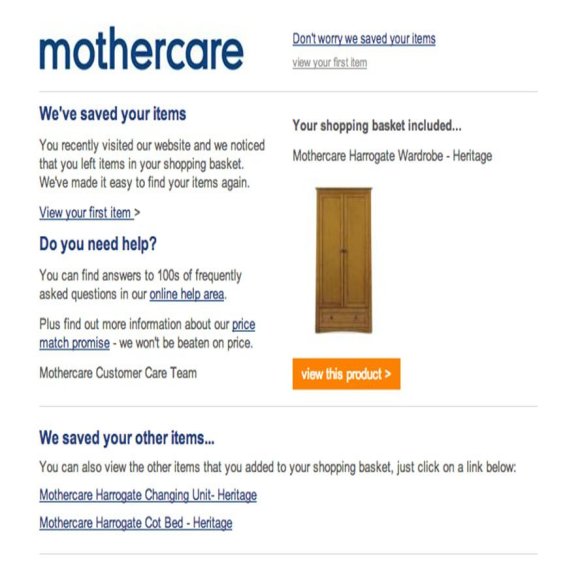 #Email2 – Free Shipping Offer and Re-reminder
Best time: Send it at least 24 hours after sending a reminder email
The Re-reminder is an email similar to reminder, except timing and a free shipping offer. If you can offer a free shipping on an order, you'd better do it with a Re-reminder email. Shipping cost is the most popular reason why customers leave their carts.
If you are not ready to offer a free shipping, instead of it, you can add cross-sell recommendations, or unique benefits about your products.
Nordstrom – "Free Shipping Offer"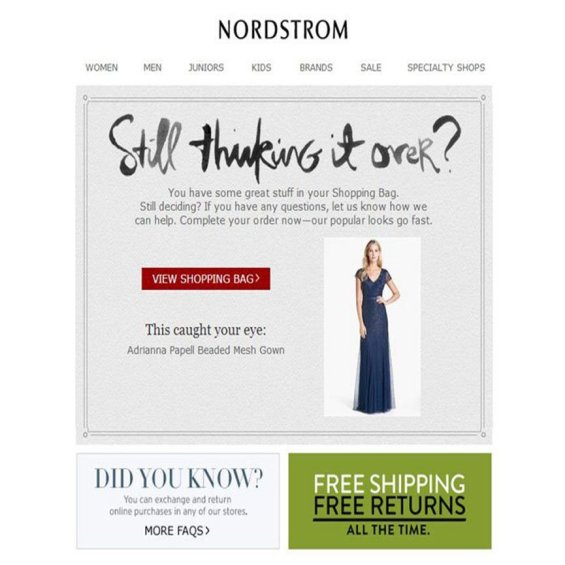 #Email3- Motivate your customer
Best time: Send it in 3-5 days after a reminder email
Still have not convinced your customer? Then, it's time to think how to push the sale. Sometimes, price is the final barrier before the purchase, and the discount will be the best way to overcome it.
Levis – "Special discount"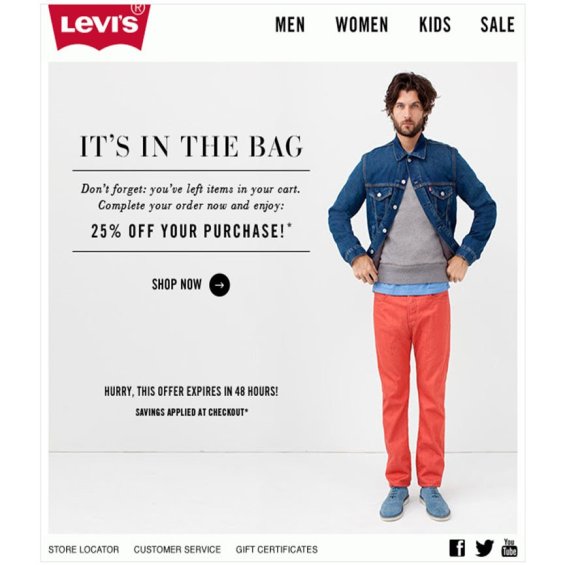 3. Customer Journey Never Ends – Post Purchase Workflow
Best Time: sent in 30, 40 and 60 days after the last interaction with a customer
Remember! Customer journey never ends after the purchase. The existing customer is a real gold mine for marketers. Over the next sixty days, give customers a chance to engage with your company.
Start with a good post-purchase "thank-you" email
Work with up-selling campaigns
Provide educational content: videos, articles, etc.
Ask for a feedback
Send reactivation emails, such as "We miss you, please come back"
Never forget about special dates: holidays and happy birthdays
A great example of post-purchase email is Sephora's post-purchase follow up. The email includes everything that we've mentioned above.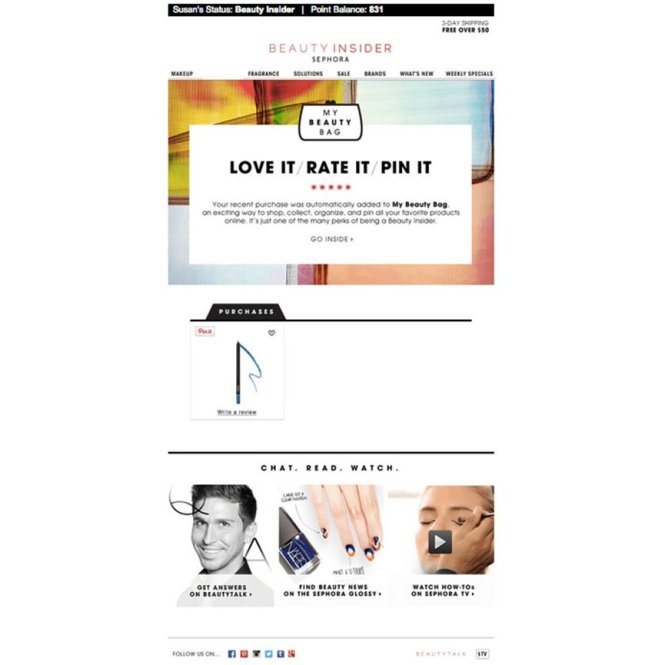 Ok, now you have a workflow of your email marketing strategy, and the next step is an automation of this routine activities.
Must-have Features of Efficient Email Automation Tool
High-performance analytics
Clickmap
Automated smart emails : product recommendations, recover abandoned carts, email retargeting, up-sell emails
Flexible integration with third-party app
Pre-build email templates with some design
Custom email design opportunities
Easy to use functionality
Connection with social media channels
Possibility to do tuned social media campaigns
Advanced Segmentation
If you want to be successful online and keep up with increased online demand, your eCommerce strategy should include integration with major business automation tools (CRM, ERP, eMail and others) and custom systems. Maven eCommerce integration agnostic service is based on the deep analysis of every e-store individually. We offer the best tools and options to empower your eCommerce ecosystem, taking into consideration your specific needs and results you want to achieve.
Try our robust integration services and get 5% off. Contact Maven digital experts and get a free consultation.