Why Service Reviews Are Important
What do your customers think about your service and how does that impression compare to that of your competitors? While several different factors of various importance form customers' image of your company, prior to making a purchase decision 4 out of 5 seek reviews as part of their service business research. Reviews are a big business in the service industry. In the consumer segment, a hotel and restaurant rating company Trip Advisor alone valued at $11 billion in 2013 (
source
: The Wall Street Journal) – and that's the value of a review platform just in one vertical, the online travel booking industry.
How Do Customer Reviews Work
In short, reviews do not work very well – for all the parties involved. There are many general and dedicated resources where customers – and those claiming to be customers – can rate a business and leave their reviews:
Better Business Bureau (BBB)
Angie's List
Yelp
Citysearch
Google Search
Google Maps
…and many others
Most of these platforms prompt consumers to leave online star ratings and text reviews. All these resources are great for consumers, but are a mixed blessing for businesses, as the unsatisfied customers are ten times more likely than the happy ones to write a review of your business.
The Problem with Customer Reviews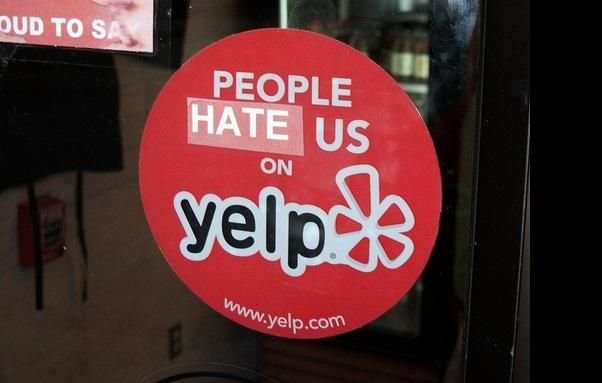 With most review websites not requiring any verification or moderation, it isn't hard for both consumers and businesses to misuse the review power. News of companies facing lawsuits for paying for fake positive reviews or for trying to remove negative ones are not that uncommon. Because so much depends on reviews – and because the temptation to gain an unfair advantage exists on both sides – customers are increasingly skeptical about reviews in general and are becoming increasingly selective about which reviews they trust.
Why Clutch Service Reviews Matter
Formerly called Service Line, Clutch is a software development and digital design service provider database and review platform. Clutch
reviews
are much more relevant than those of other platforms: they are both narrowly
focused
on the review criteria relevant within the IT industry and are
verified
. Clutch administration insists on eliciting real, honest customer feedback by verifying customer contact information by having phone conversations with every reviewer – whether they choose to reveal their identity or to appear anonymously in the written review. Clutch is a free service for all parties involved: the consumers doing research, the companies being reviewed and the customers who leave reviews. The platform earns revenue for premium membership that allows more prominent placement on the website and more marketing support, but as of November 2014 the basic profile is free.
The Takeaway on IT Service Provider Reviews


Reputation management is not just about making sure that your customers are pleased, but also requires encouraging positive and honest feedback that is verified by trusted third parties. Monitoring of what your customers have to say on social media and review websites is no longer optional in the reputation-driven, consumer-empowered world. There are inherent conflicts in the fact that reviews are key to the image of every business, yet the one-size-fits-all review ecosystem is essentially broken. One of the ways to sidestep those shortcomings is to have real and honest customer feedback verified by a third party and listed on an industry-specific resource. This is why our customers review us on Clutch, a natural choice for all software developers, digital designers and online marketers.