Sweet Tooth Integration
One of the pre-requisites of online purchasing is Trust. As before, word-of-mouth (and its online version – reviews and recommendations by people you know) is still the most effective mediums of marketing.
Online Trust Level Diagram by Sweet Tooth
Customer loyalty rewards programs have a ready arsenal of tools that are much more "sticky" when it comes to the long-term effect on the customer, as compared to coupons and discount codes. Which opportunities do you use to engage your customers and get them to trust you and to keep coming back to your store? Let's explore why you should consider using customer loyalty rewards, if you aren't already doing so.
Why Use Customer Loyalty Programs
For several decades the fiercely competitive airline industry has known that reward programs – the quasi-currency "airline miles" – simply work better than outright discounts. Take a look at one of our customers' loyalty program, Fly Blue, aiming to get customers to sign up and start spending.
Flying Blue KLM loyalty program screenshot
Consider the message to the customers: "you are missing out on important benefits by not signing up!" Good marketers know that loss aversion – the fear of missing out – is a tendency that's psychologically stronger than gain acquisition. Exclusive offers and time-constrained opportunities also work well – and all of those tools become available to you with a properly implemented loyalty rewards program. The rewards program is an ace up your marketing sleeve. Not enough customers recommend you to their friends? Reward them for referrals! Your products are not getting customer reviews? Reward them for approved reviews! You get the idea: a loyalty rewards program is a tool to nudge store visitors to perform desired actions that will attract new customers and get your existing ones to buy more. In return, customers earn reward points, which they in turn can spend on future purchases and exclusive perks. To a business, loyalty programs are essentially deferred discounts and preferences, but their mechanism is much better suited for creating a two-sided, long-term relationship for your brand to connect with your customer.
Sweet Tooth for Magento Ecommerce
Let's review the Sweet Tooth extension for Magento – a particularly aptly named product, defined as "a craving for sweet foods" – hopefully describing the feelings your customers get towards your e-commerce offerings.
How Customers Earn Rewards
Almost any trackable purchase behavior can be incentivized with Sweet Tooth.
Sweet Tooth reward conditions screenshot
Rules can be set up to offer various levels of rewards for users arriving from different traffic sources (Social, Organic Search, CPC, etc.) and for specific products or product categories. If you use marketing automation or have a CRM system, getting customers to create accounts is a challenge – one that can be resolved by awarding customers with points for signing up! If you use Newsletter marketing, then getting customers to sign up is another case where rewards will increase your registrations. Need to improve SEO for your store? Rewards will also help solve that problem when you grant them for product sharing over social media and for published product reviews. Overall, Sweet Tools allows reward scenarios for a wide variety of customer actions:
order type (including orders containing items suggested for cross-selling)
product type (applicable to specific products or product types)
signups (account signup, newsletter signup)
social media sharing (sharing products, specials, completed orders)
reviews (product reviews, company reviews)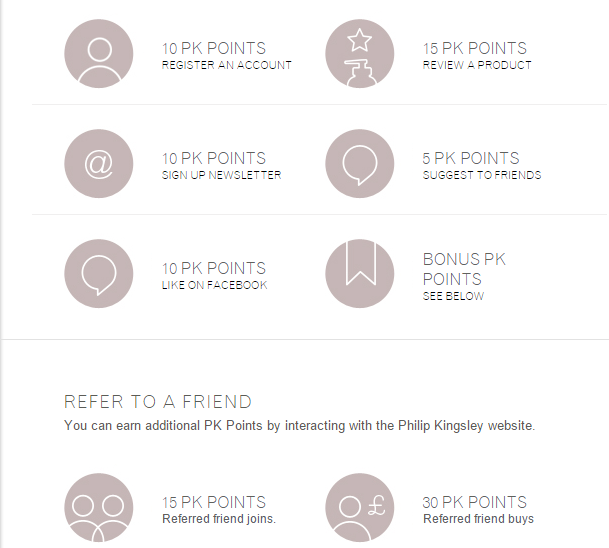 Magento user Sweet Tooth rewards program detail
How Customers Spend Rewards
With all the different reward scenarios available you may think that a loyalty rewards system can get expensive! Yet the rewards shouldn't be more expensive than the costs associated with coupons and discounts. Sweet Tooth allows setting limits to number of points earned and you can set point expiration period.
Sweet Tooth reward spending option
Sweet Tooth admin setting are built right into the Magento Admin panel and can be turned on or off by clicking checkboxes. You can have customers spend rewards on exclusive products, on discounts, or on things like free shipping (which is a great tool for loyal customers, but can get expensive if it is offered to all website shoppers).
Starting with Sweet Tooth
Starting with Sweet Tooth requires a few days for installation and setup, with optimization recommended down the road. Plans start at $59/month for stores with less than $100,000 in annual revenue. The plan for stores with less than half a million dollars in revenue for $149/month offers free installation for Magento store users – which is a great deal! Feel free to contact Maven if you are having difficulties and need assistance with your Sweet Tooth installation.
Summary
We recommend Sweet Tooth as the industry standard in loyalty programs, with extensive features allowing to gamify the process of turning your customers into your brand advocates on social networks and your store product pages. The effectiveness of any loyalty program depends on its ability to incentivize your customers to 1. perform actions that promote your store to new customers and 2. increase sales frequency from your current customers – and we think that Sweet Tooth excels in this task.
Contact Maven to assist you with Sweet Tooth