Akeneo Integration
Store owners juggling multiple online and offline sales channels know how strategic product catalogs can be, especially when dealing with keeping data up-to-date for a large number of products and bundled product packages. An efficient way to centralize product data for all sales channels in one place is by using a leading Product Information Management (PIM) system, one like Akeneo. Let's see how it simplifies product management, tackles duplicates, incomplete data and helps you to leave spreadsheets version control headaches behind.
Why Use A Product Information Management (PIM) Solution?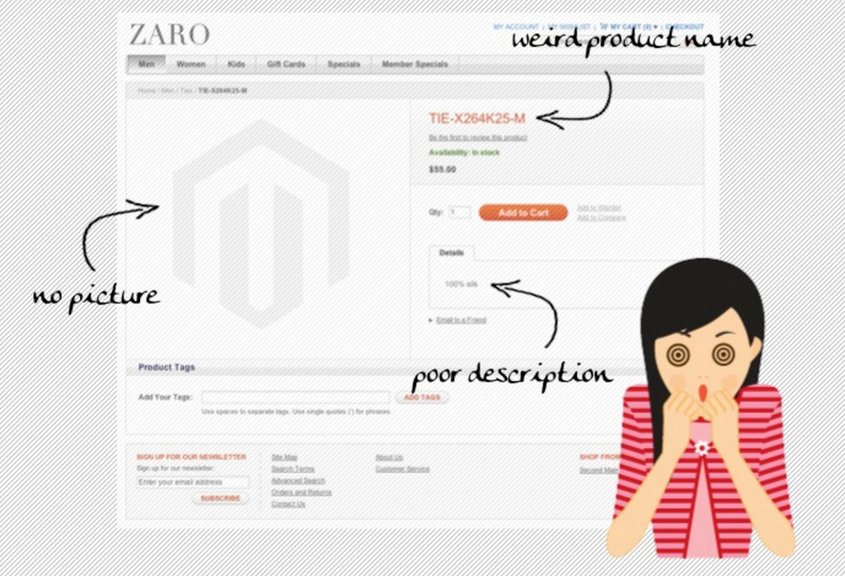 Issues with poor PIM (image by Akeneo)
Do you have an extensive product catalog, but suspect your store has unjustifiably:
bad brand image?
poor SEO results?
low conversion rate?
high returns rate?
All of the above may be due to missing product pictures, SKUs being listed instead of product names, missing or bad product descriptions and other problems with product data that you have – but not in the right place. The real cause of the problem is, however, not in your e-commerce website, not with your ERP and not with Magento. Chances are they are caused by a product management problem, and this is where a PIM can help.
How Does a Product Information Management (PIM) Solution Work?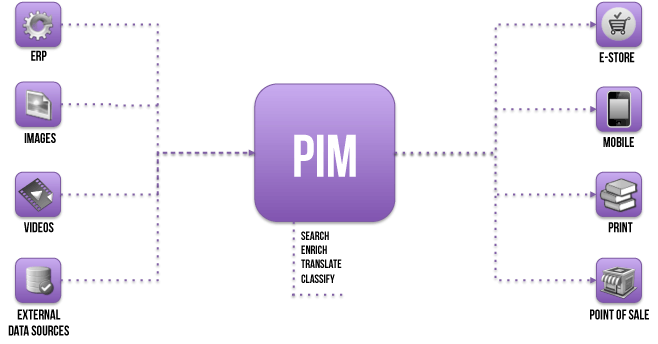 What is a PIM (a chart by Akeneo)
The purpose of a PIM is to be a centralized repository of your entire product catalog. In brief, a PIM works in three steps: it 1. extracts available product data, 2. enriches it and 3. distributes it across multiple sales channels. Akeneo's technical capabilities allow the PIM to extract and harmonize product data from disparate sources (ERP, video database, image database, external provider databases) and channels it consistently and accurately to:
brick-and-mortar product database
e-commerce store(s)
mobile store or app
social networks
print catalog
marketplaces
Functionally, the PIM helps to set up rules that help classify, enrich and translate product information. After collecting data from existing sources, it prompts to set up rules that clean it, keeping marketing and technical product data separately. A PIM then checks for duplicates, classifies products, creates catalogs, maintains translations in different languages and helps manage the data throughout the product lifecycle.
Starting with Akeneo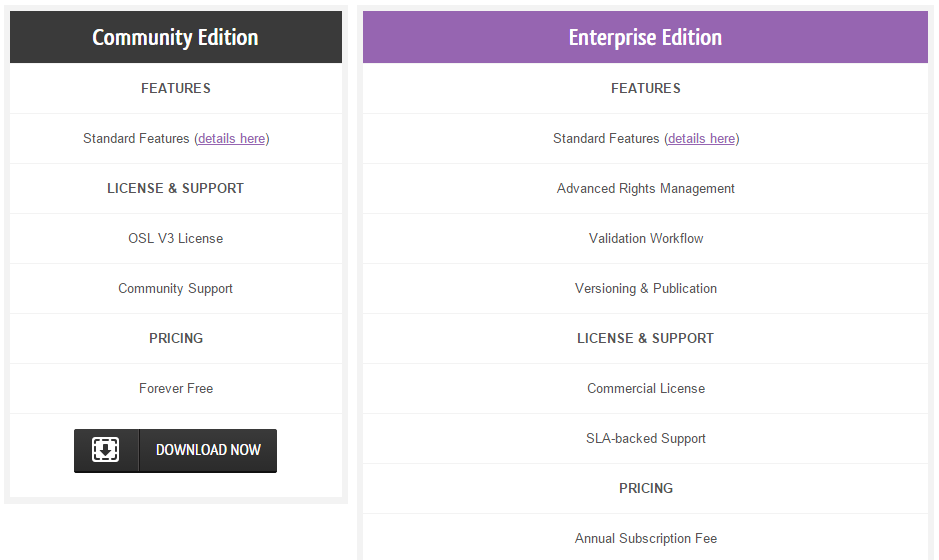 Akeneo PIM Pricing Chart
Similarly to Magento, Akeneo is an open source solution offered in two product versions: a forever free Community Edition and a paid Enterprise version. Because all stores are different, pricing and support level for the paid Enterprise Edition is negotiable, while the Community Edition is supported by the forums only. Both solutions can be downloaded from their website.
Akeneo Takeaways
Akeneo is a great open source Product Information Management (PIM) system available for free, albeit for technically advanced store owners. This great tool is worth considering by retailers with a large product catalog or multiple sales channels looking for an efficient solution.
Contact Maven to assist you with Akeneo