Brad Kam, CEO Talkable: Kyiv's Lead Developers Are as Good as Those in San Francisco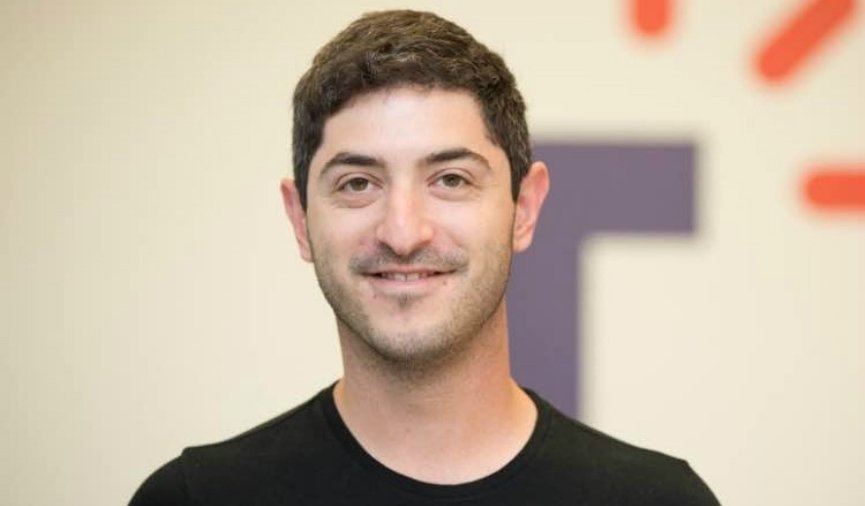 Talkable is one of many American startups with staff based in Ukraine. Despite the fact that Kyiv office has operated for over 4 years, the company only decided to speak out now. What does Talkable do, how many people are there in the office, why in Ukraine, and what the company's development prospects are, Brad Kam, CEO of the startup talked about all this to AIN.ua.
Could you tell us how you got into IT industry?
Certainly. I am from Atlanta and I started my career in a real estate company. I started working in IT in 2012. My good friend from college, Allan Grant, founded Talkable in 2011. Later he launched another company and hired me to manage Talkable in 2012. Back then we had only three people on staff.
What is Talkable?
The main idea behind Talkable is to make the existing user database more valuable. We work with eCommerce. Such companies already have clients, and we suggest that they share their offers with their friends, so that their friends buy from the same company. So the essence of this business is that we allow eCommerce companies to grow by inciting the existing user database.
How does it work?
We show users the so-called referral program. Pop-ups appear saying "Suggest it to a friend, and if he buys, you will receive a discount of $20 on your next purchase, and your friend will receive $20 on his first purchase." Then we perform validation to make sure that you really are a new user, before handing the bonuses.
How many clients do you have at the moment?
60 clients. The most well-known are Hotels.com, Shutterfly and TOMS Shoes.
And how many colleagues do you have at Talkable?
All in all, there are 26 people, of whom 13 are in Ukraine.
Why did you choose Ukraine?
Our founder Allan Grant was born in Ukraine, in Mykolaiv City. Before Talkable he founded an outsourcing developer company with 50 people working in Ukraine. They created applications for the San Francisco company. In Talkable we started looking for developers in Ukraine and got in touch with the incredibly talented Bogdan Gusev, who became our СТО. He is one of the best Ruby on Rails developers in the world. So we are in Ukraine simply because this is where we found the smartest people in the world.
Ukraine is often considered a country with high-quality developers working for a much smaller salary. Is that how you see it too?
We do not think about Ukraine that way. We are a production company and we are looking for the best people in the world. Our CTO and our production team are located in Ukraine. Furthermore, product creation is not even managed by the San Francisco team.
Are you planning to expand your Kyiv office?
Definitely. We are actively hiring now. We are looking for Ruby developers and project managers.
Is it difficult to find people with this expertise in Ukraine?
I think that they have many talented people here. But the problem is that the community here is fragmented. It is very easy in San Francisco. If you are a developer, we will find you. Maybe you will not work for us but at least we will know that you exist. In Kyiv there are lots of talented people but we don't even know how to find them.
Do you feel difficulties communicating with the state or with the level of corruption?
Absolutely not. None of it ever had an impact on us. We have a great team and have not experienced any problems so far, and the office has been operating for 4 years now without any complications. The only discomfort that we have to deal with is that sometimes cash transfers can take some time. But this is it.
So your office has been operating since 2012?
That's right.
Why haven't you been speaking out about your company here before?
I think because we had the opportunity to grow organically, using the existing network. People brought friends and colleagues from previous jobs to our company. And by now we have reached a size, when you need to hire a lot more people. And we must do so quickly. Publicity can help us with this.
By the way, do salaries in the Kyiv office and the San Francisco office differ?
They do. But living in Kyiv is much cheaper than in SF. Nevertheless, salaries of Senior level specialists in SF and Kyiv are around the same level.
Are you ready to develop juniors in your company?
Of course. We hired many people right out of Kyiv Polytechnic University and other universities. One of the developers who works for us is yet to get his master's degree.
Can you compare the level of Ukrainian and American graduates?
Kyiv's lead developers are as good as those in San Francisco. Maybe they are even a little more advanced, and it is really impressive.
What do you think Ukraine's future will be like from technological point of view?
I think there is really a lot of potential. But integration with Europe should occur for the companies based in Ukraine to enable them to get access to the larger start-up ecosystem. But even if the integration process is delayed, you have so many talented people who graduate from universities that I am absolutely confident that more and more companies like us will be opening offices here.
And which problems will Ukraine need to solve in the upcoming years in your opinion?
Basically, those related to simplifying the process of doing business. And there is a problem of communicating with each other. But I think that these issues are still a novelty, and the country is only in the beginning of its way. So, I do not think that there are really global issues. You just need a little time.
MavenEcommerce offers top-notch outstaffing service in its Ukrainian office. For more information please follow this link.